You can replace your recurring donations to Consortium News in two ways.
Supporters of Consortium News who had set up monthly, recurring donations through PayPal can no longer use that method. But there are two other ways to continue donating monthly.
The first way is to click on our red Donate button on the upper righthand of our home page and scroll down to credit card payments. Where it asks whether the credit card donation is a one time contribution, or recurring contribute, click on recurring and then enter the amount.
The second method to set up a recurring donation is to click on the Patreon button on the home page, located just below the red Donate button. That will take you to our Patreon home page. You must have an account with Patreon, which you can join by clicking on the red "Become a Patron" button.
Once you have joined and are logged in, you will return to our home page where you will see how to set up a recurring donation. All Patreon donations are recurring but you can opt out of it at any time.  This is what you will see: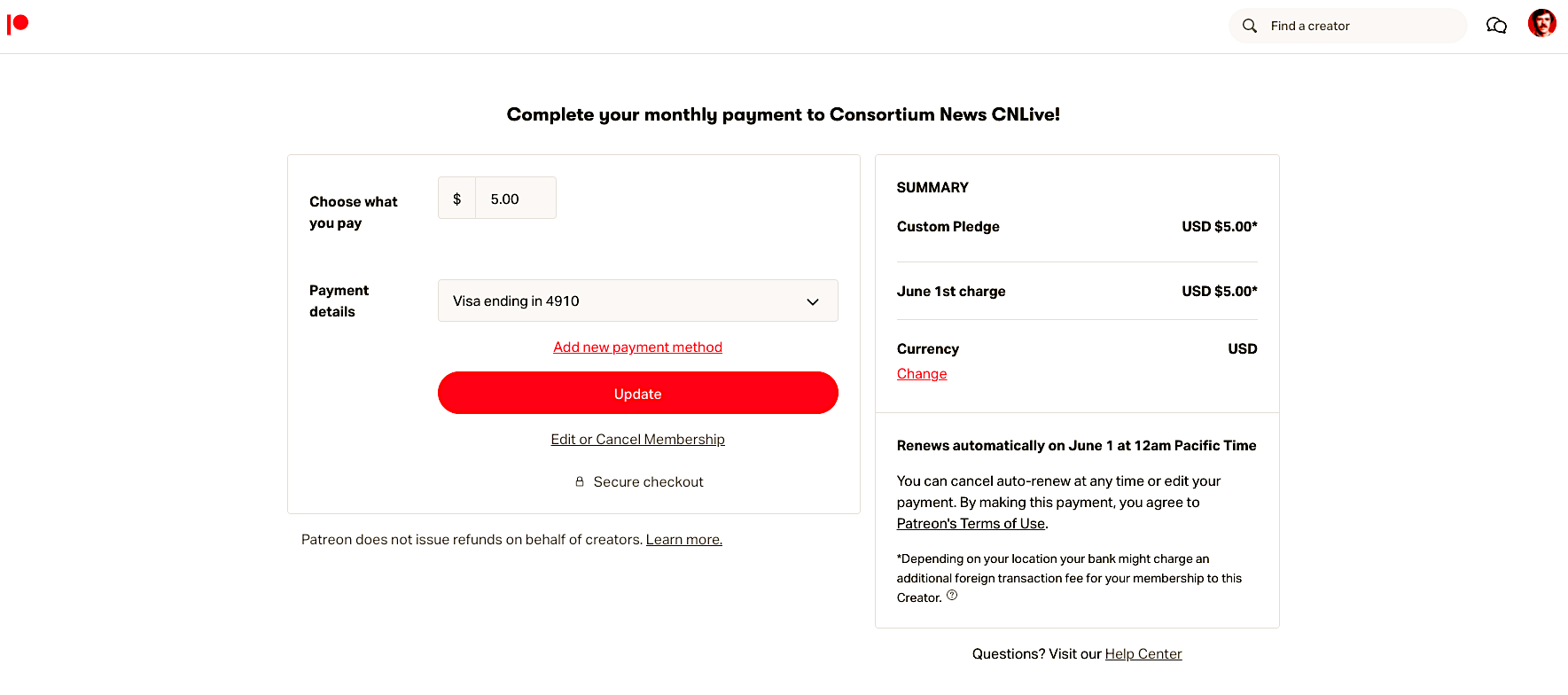 Thank you for supporting Consortium News.
Help Us Beat the Censors!
Donate to Consortium News'
2022 Spring Fund Drive
Donate securely by credit card or check by clicking the red button: